SERVICES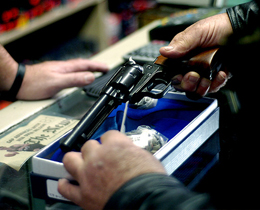 Firearms Sales
Of course as an FFL, our primary service is the sale of quality firearms. We also purchase and trade good condition firearms, and offer special order services if you are looking for that special something. Armageddon Arms also performs transfers of items from out of state as well as i594 transfers.
Outfitting/Survival
Whether you are headed out for an easy weekend of camping, a deep woods hunting expedition, or you are looking for preparedness gear; we can do that! Whatever you need, we can help.
additional services
Armageddon Arms started out life as Lakeside Outfitters, so as you can probably guess, out heart lies with the outdoor lifestyle. From hunting, to fishing, or just about anything outdoors, we love it! Our new store will get back to our roots. We plan to use some our our newly acquired space to offer classes and expand our line of outdoor outfit gear. Check back with us often and see where we are headed next. If you are planning a trip and need an outfit, be sure to contact us first!

Our class schedule we always evolve to best fit the need of our community, but watch for classes on multi-state concealed carry, basic survival, gun law basics, and more. Check our calendar once our curriculum is posted.